Retrofit
At Hoytom we believe in second chances
that's why we offer a testing machine modernisation/retrofit service. Hoytom collaborates with the customer to assess the condition of their machine and determine the level of modernisation required.
HoyWin®  Test Software
Smart|Remote Control® 
Touchscreen
UPGRADE YOUR TESTING MACHINE
Say goodbye to compatibility issues
With the new HoyWin software you'll be free of compatibility issues with Windows-based operating systems, as HoyWin is a web-based technology that eliminates the need to install software. HoyWin offers what others do not, a modernisation not dependent on operating system updates, enabling you to download future HoyWin software updates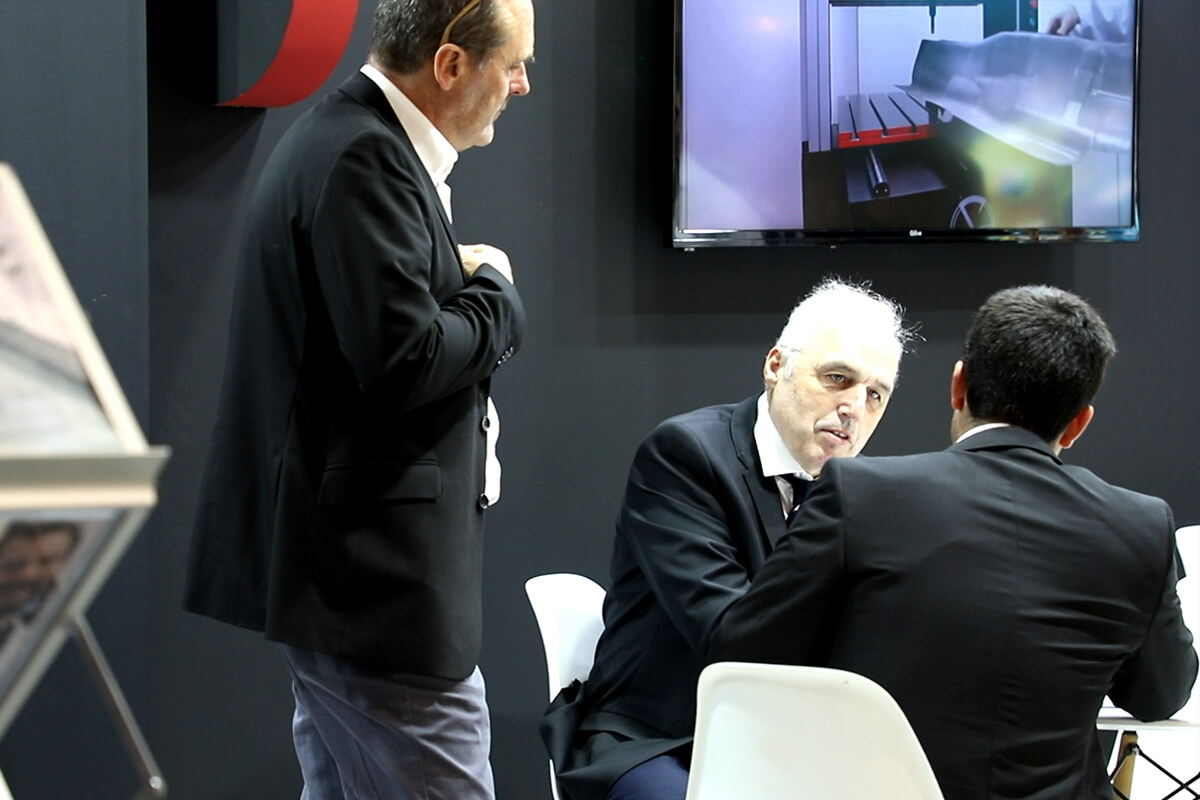 We assess the condition of the machine
Together with the customer we determine the level of modernisation required.
The Hoytom team examines the condition of the testing machine and determines the level of modernisation required together with the customer according to their current project needs.
Much more than just a modernisation
We include the latest technologies and components.
A standard modernisation includes HBM load cell installation, motor replacement, and upgraded measurement, control and regulation electronics. The latest HoyWin test software, a large touch screen and a Smart|Remote Control unit are also installed.
If necessary, the modernisation can also include a complete solution such as the replacement, modification or integration of hydraulic components, testing fixtures or even new measuring devices, e.g. extensometers.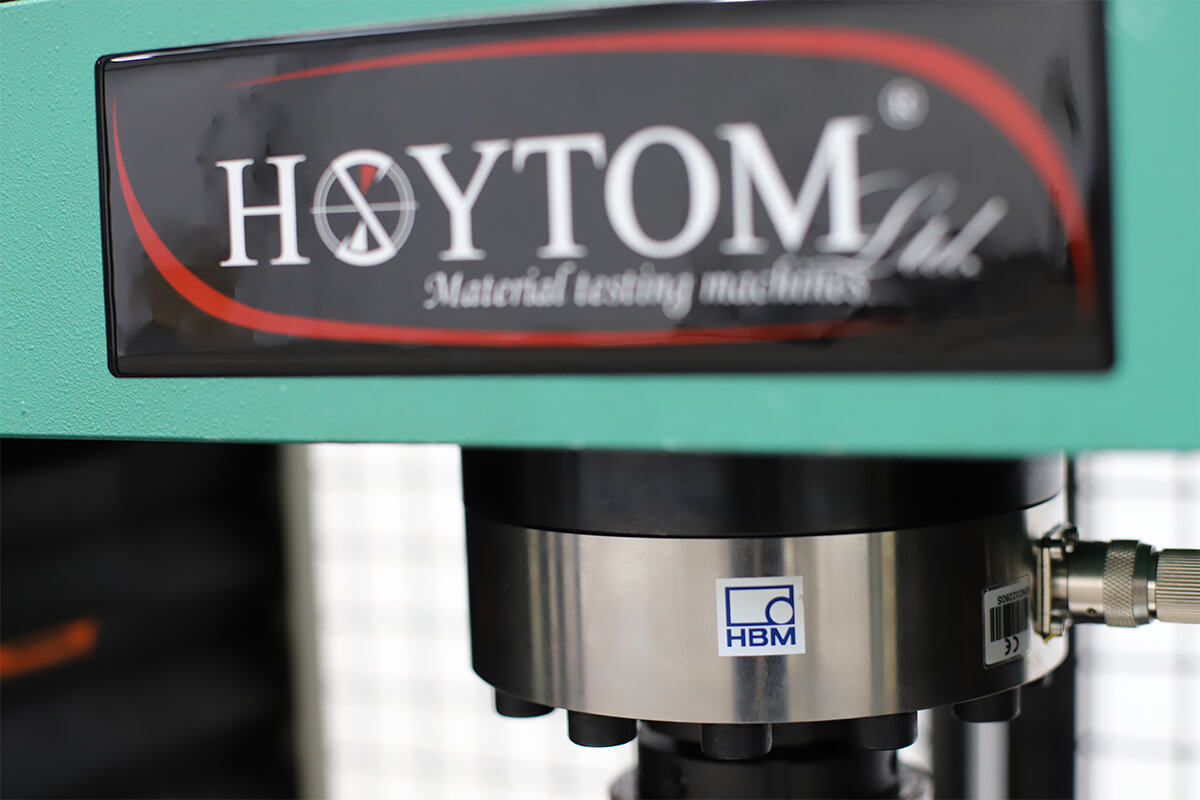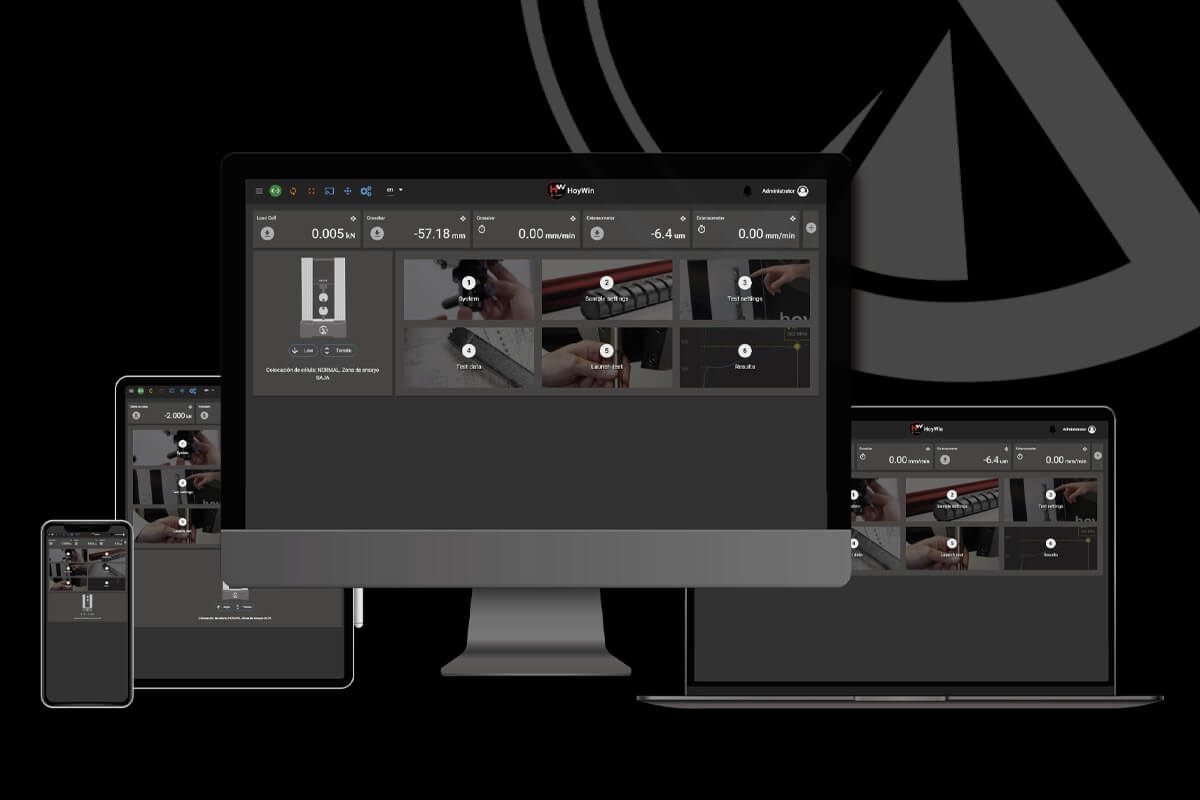 Multi-device
HoyWin lets you connect to the machine from any desktop computer, laptop, tablet or mobile phone.
A web technology based development that eliminates the need to install software on a client computer. Just a web browser is required to access the full HoyWin feature set. This allows the user to use any existing operating system on the market such as Windows, MacOS, Linux, Android or iOS.
Wired remote control
Smart | Remote
The HoyWin Smart | Remote enables the user to control the movement of the machine. Its ergonomic and practical design and its large display provide ideal handling and information legibility when setting up and configuring a test.