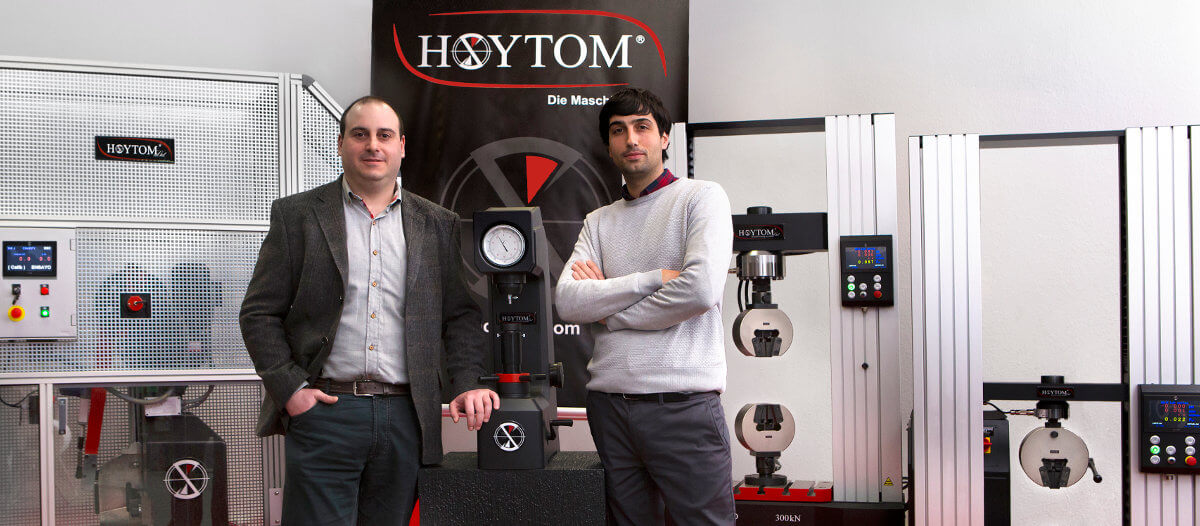 HOYTOM ®
We have over 50 years' experience manufacturing testing machines. We design, machine and assemble your machines, and provide absolute control over each one.
Our beginnings
Hoytom was founded in 1961 by Don Cipriano del Hoyo and is now being managed by third generation family members. The 60s were notable for the nascent importance of industry in the Basque Country. And the new companies that were created needed to purchase machinery, which tended to be purchased from leading European countries such as Germany or even across the ocean from the USA, however external trade was not as fluid as it is today.
Quality control equipment soon started to be in demand, and Hoytom rapidly became a leader in the sector.
Hoytom therefore committed itself from that point on to the field of manufacturing control and quality. Industrial growth was so rapid that it soon became necessary to produce equipment to certify the quality of what was being made. The demand for such quality control equipment soon started to grow, and Hoytom rapidly became a leader in the sector. Hoytom is nestled in Bizkaia, a strong business environment that enjoys multiple synergies. In fact, the marked industrialisation that took place in the Basque Country led to the creation of what is today the third most important machine tool fair in Europe, the BIEMH fair in Bilbao.
Second generation
As in any sector, evolution is a constant. From hydraulic machines to today's electromechanical ones that have relegated their predecessors, through indicator dials, 7 segment displays, computers and today's tablets and displays. In the 90s the family's second generation began taking important decisions about the company. Already working at the company, they gradually started to take the lead. Thereby passing the baton the second generation of the family.
Hoytom is accredited as an official calibration laboratory, and therefore able to provide a verification and calibration service at their customers' laboratories.
At the end of the 90s, and above all at the start of the 21st century, schools and universities saw the need to equip their laboratories with testing machines. Today it is hard to find a school or university in Spain teaching mechanical or industrial studies that does not contain a Hoytom machine. It was also a period of high exports to Europe, and initial steps were taken to export to countries on other continents such as America and Africa. In 1996 the ENAC (Entidad Nacional de acreditación [National Accreditation Body] was formed, and Hoytom was accredited as an official calibration laboratory, and therefore able to provide a verification and calibration service at its customers' laboratories (on-site), once again demonstrating its commitment to quality.
Logo evolution
The third generation of the family took charge of Hoytom in 2015. The new generation drove machine modernisation even further, creating more rigid machines made with better and more innovative materials, and altering their visual appearance, making them very attractive to customers. The Hoytom logo was updated at the end of 2015 - an important step that would signal to customers the innovation that was to come.

A new push
towards innovation and brand growth.
Hoytom is a pioneering company from Spain that has been true to the same original idea since it was founded: the design and manufacture of machines for its customers that offer quality solutions. Our customers include companies from different sectors, including automotive, aeronautical, metal, paper and cardboard, plastics and wood. Which is why our R&D&I department undergoes constant evolution, working now to meet the future needs of our customers. One of our strengths resides in the fact that we design, machine and assemble our own equipment which means we have absolute control over each device; our highly qualified staff are very experienced in their manufacture and assembly, and employ the machine tools necessary to produce the required quality across our product range.
Quality and design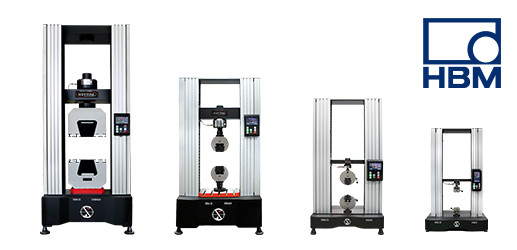 Hoytom has presented its range of universal HMD Testing machines. This is a benchmark machine from Hoytom and places the brand amongst the sector's leaders.
See more
Innovation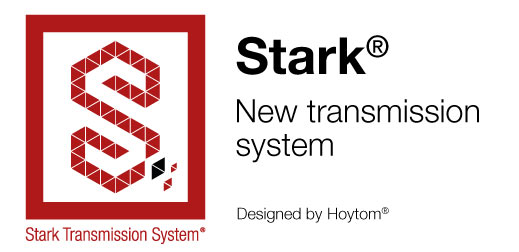 Hoytom's engineers have developed an innovation applicable to their benchmark testing machines. The STARK transmission relegates drive chains by providing a more rigid, efficient and quieter machine.
See more