HoyWin®
Materials Testing Software
The HoyWin® software is available for Hoytom testing machines. HoyWin® has been designed to be an extension of our testing instruments, providing efficient operation and powerful analytical tools for each test.
Computer integrated in the machine
Touchscreen
Smart|Remote® Control
NEW HoyWin® SOFTWARE
the new generation of materials testing software
A new aesthetic and functional touch-interactive design that allows tests to be performed or viewed regardless of the user's level of experience. Intuitive icons and test setup simplicity allow the end-user to save time and simplify test setup in a smart way.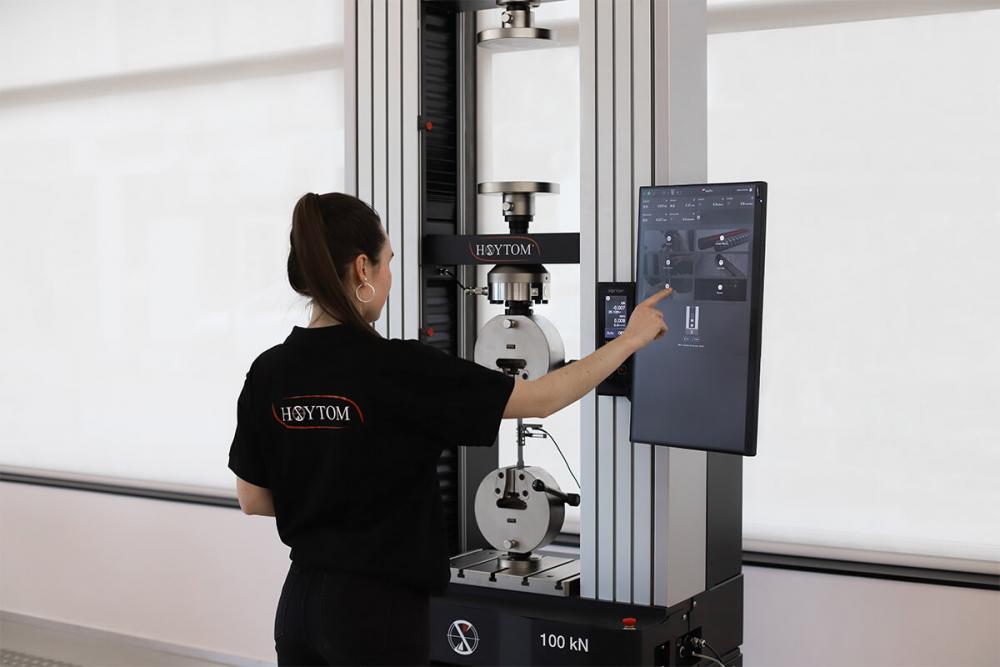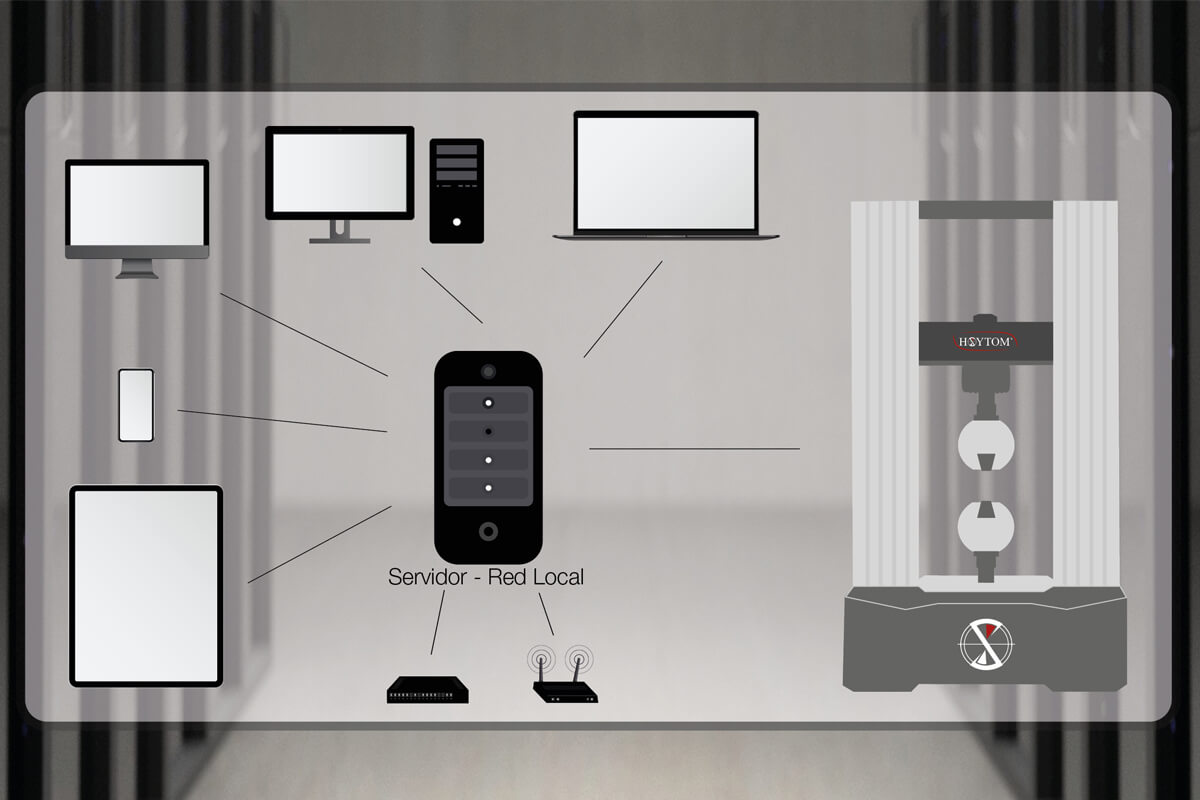 On your local network
Hoytom presents a new electronics and software development.
A completely new development focused on meeting the needs of Enterprise 4.0. Access your machine from any device without the need to install software, via your company's local network.
Thereby increasing consultation and test configuration possibilities.
HoyWin's new architecture equips the machine with connectivity enabling results to be consulted via the internet. This facilitates cloud backups , remote technical support, and automatic security and functionality updates.
Multi-device
HoyWin lets you connect to the machine from any desktop computer, laptop, tablet or mobile phone.
A web technology based development that eliminates the need to install software on a client computer. Just a web browser is required to access the full HoyWin feature set.
This allows the user to use any existing operating system on the market such as Windows, MacOS, Linux, Android or iOS.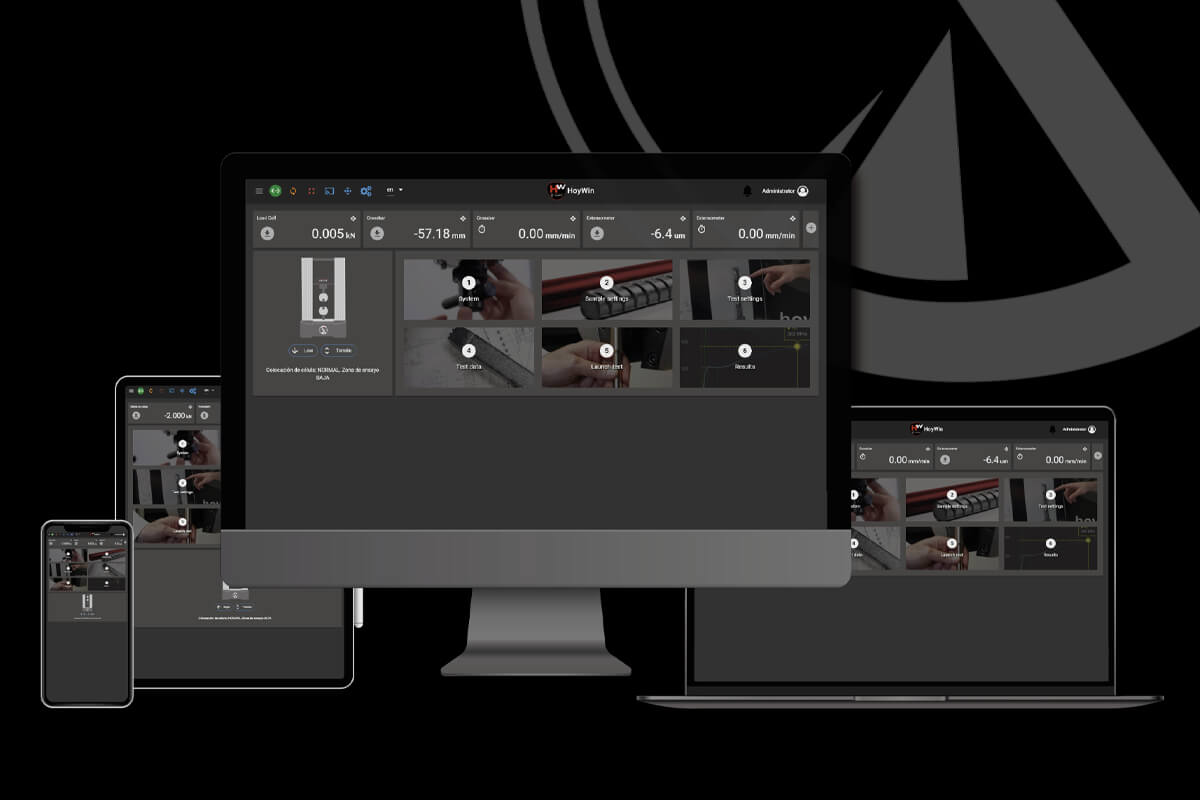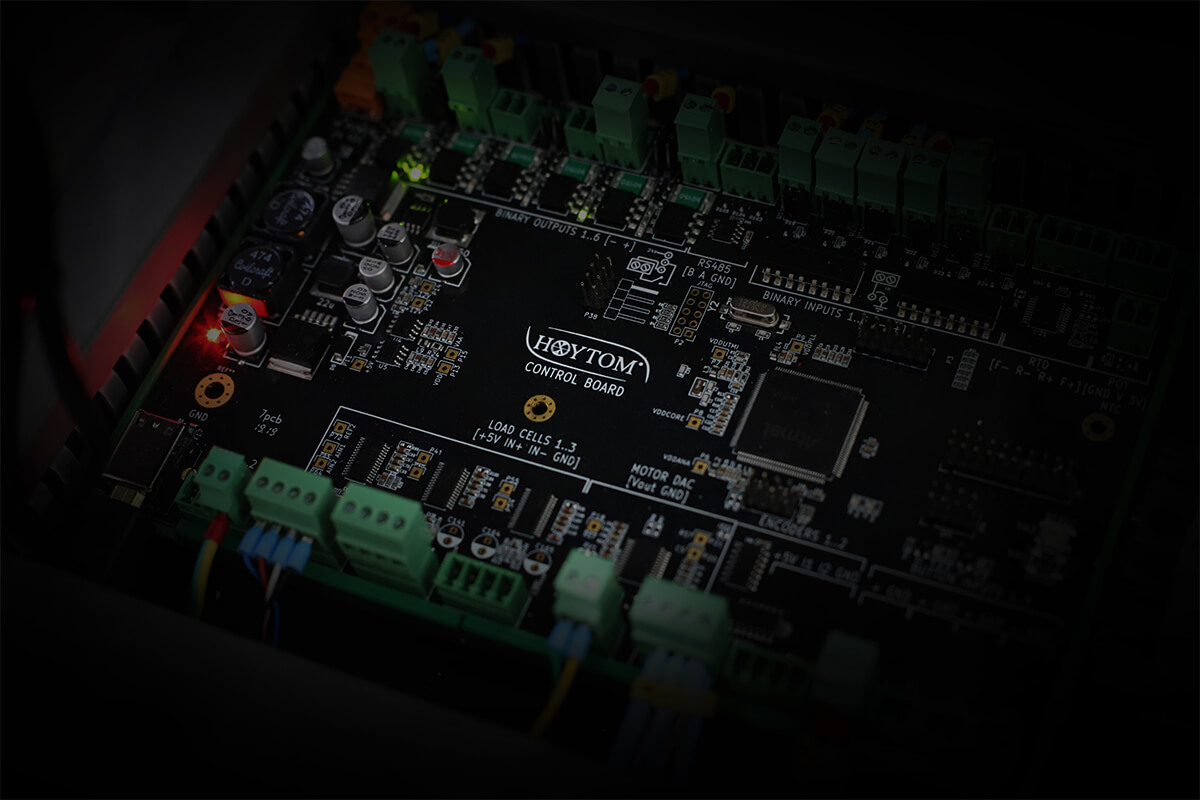 Control unit
Load cells to be fully exploited over their full operating range.
Analogue converter with 1 kHz data acquisition and 24-bit resolution, achieving a force resolution that enables the HBM load cells to be fully exploited over their full operating range.
Excellent stability and scale range.
Scalable system that can be adapted to new transducers in the future.
Wired remote control
Smart | Remote
The HoyWin Smart | Remote enables the user to control the movement of the machine.
Its ergonomic and practical design and its large display provide ideal handling and information legibility when setting up and configuring a test.